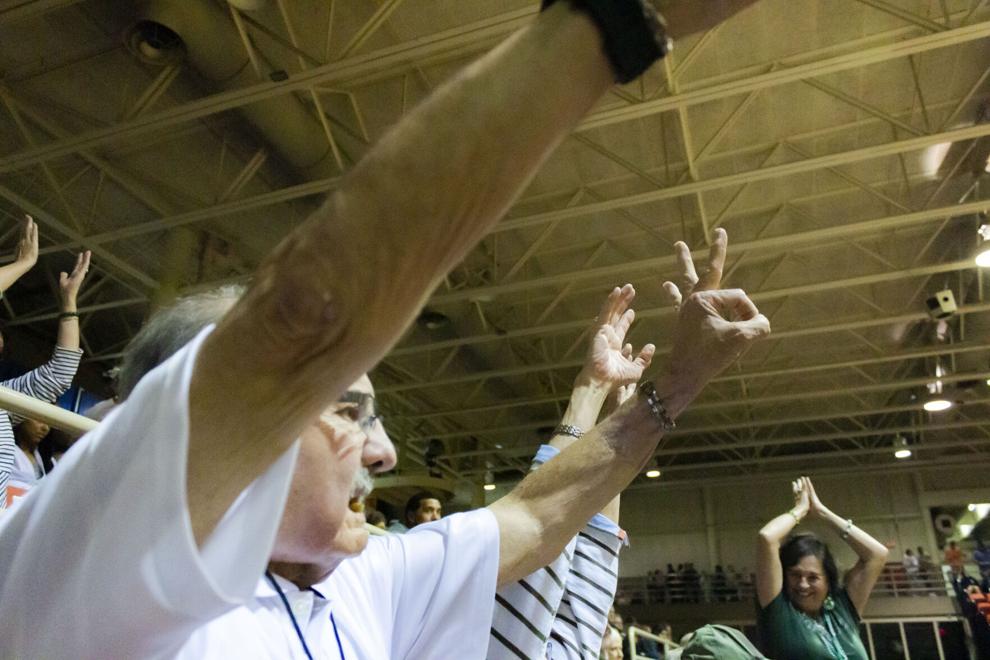 Northwest junior guard Trevor Hudgins drove straight at the Northern State player directly in front of him. With the defender off-balance, Hudgins planted his right foot, angling back and left to create separation. Hudgins exploded upward, releasing his shot several feet behind the 3-point arc at the Civic Arena in St. Joseph. 
Five rows from center court in a bright orange stadium seat, Vinnie Vaccaro shouted "three-ball" as the shot left Hudgins' hands. The Northwest guard's aim was true, and as the ball sliced through the net, Vaccaro rose from his seat laughing and high-fiving the numerous Bearcat fans surrounding him, including his wife Keddy. He was home; he was with his family.
Vinnie Vaccaro wasn't always dealt an easy hand in life, his journey at Northwest almost ended soon after it began, he's lost loved ones, and he's been battling cancer for the last 11 years. His many years as a Bearcat have taught Vinnie Vaccaro many things, but perhaps most importantly he learned to battle.
Vinnie Vaccaro's favorite line to deliver on a phone call when asked what he did that day is, "Why I got up this morning, I put on my red cape and I'm flying all over the city of Kansas City this morning fighting cancer," Keddy Vaccaro said.
The cancer and subsequent surgeries have taken a few teeth out of Vinnie Vaccaro's smile but none of the joy. For inspiration on his fight, Vinnie Vaccaro looks no further than the Northwest men's basketball team. 
Just 234 days before their rematch against Northern State, the Bearcats were staring at the end of their season. Northwest was down 11 with just over three minutes left in the contest facing elimination. 
"All of them, all five, six, seven guys, they basically said, 'No, no, we're not gonna lose this game,'" Vinnie Vaccaro said.
Then the 'Cats did the near-impossible, tying the game in the closing seconds and eventually prevailing over Northern State to capture a Central Region title. Vinnie Vaccaro's battle is a little bit different; he knows he's going to lose his game eventually, he said. But he's going to keep fighting to the end.
"I fell in love with the campus," Vinnie Vaccaro said, leaning forward in his seat, an hour before Northwest's clash with Northern State Nov. 6.
The man who would be known to legions of current and former Northwest students as one of the biggest Bearcat fans to ever live decided to attend Northwest during a high school speech and debate tournament. Vinnie Vaccaro hadn't thought much about college prior to that day, but when he began walking around the campus just a few blocks from Main Street, he envisioned himself continuing his education there.
Vinnie Vaccaro officially set foot on campus in the summer of 1965. Through his own admission, he didn't take college that seriously. After a poor scholastic performance and other circumstances, Vinnie Vaccaro received a phone call from his father in December of 1966.
"It wasn't a happy phone call," Vinnie Vaccaro said with a smile.
In less polite terms, his father told him he needed to come home. He officially left Northwest as a student — for the time being.
During his time off from school, Vinnie Vaccaro got married. A few months later, though, tragedy struck. His first wife was killed in a car accident. After losing her, Vinnie Vaccaro lived a "nomadic life" for a bit. He spent time in Colorado, skiing and partying, throwing himself a pity party, he said.
"I woke up one day and looked in the mirror and thought, 'What are you doing?'" Vinnie Vaccaro said. "'You're wasting your life.'"
Shortly after his hard look in the mirror, Vinnie Vaccaro made a trip to Maryville to see friends he had made at Northwest. He returned to his old stomping grounds and went on the radio with one of his friends during his trip. After he was off the air, Catherine Cushman, the head of the broadcast department at the time, brought Vinnie Vaccaro into her office and told him the same thing he had told himself in the mirror a few days prior.
"From what I see, you're blowing it," Cushman said.
Vinnie Vaccaro told her to "mind her own business" and stormed out of her office. After a night of partying in Maryville, Vaccaro woke up the next morning and apologized and admitted she was right. Shortly after that conversation, he returned to Northwest as a student.
Upon his return, a group of the faculty saw Vinnie Vaccaro's need for help; they knew what he had gone through. With extra help or "a kick in the butt," those faculty members became some of the first Northwest family members Vinnie Vaccaro ever had.
"I like to say they formed a covered wagon train around me," Vinnie Vaccaro said. "Basically I felt like they were there to make sure nothing was going to hurt me ever again. It was a real family thing for me."
While Vinnie Vaccaro was in his second stint at Northwest, a first was happening at the University. The first Bobby the Bearcat costume was being made by the art department, and a group of cheerleaders at the time knew just who should wear it.
Vinnie Vaccaro was enjoying a beer at a bar in Maryville when a group of cheerleaders walked in. Vinnie Vaccaro was a man on campus who knew everyone. He credited the size of the school and his outgoing nature to the vast number of Bearcat connections.
The group of cheerleaders offered to buy Vinnie Vaccaro a beer, and then another, and then another.
"All of the sudden I'm thinking, 'Man, I must be a cool guy,'" Vinnie Vaccaro said with a laugh. His wife Keddy Vaccaro, in the seat to his left, rolled her eyes with a grin.
As it turns out, his coolness wasn't the reason for his free drinks. They needed someone to be the first Bobby Bearcat, and Vinnie Vacarro was the number one choice. In his less-than sober state, Vaccaro agreed to don the costume.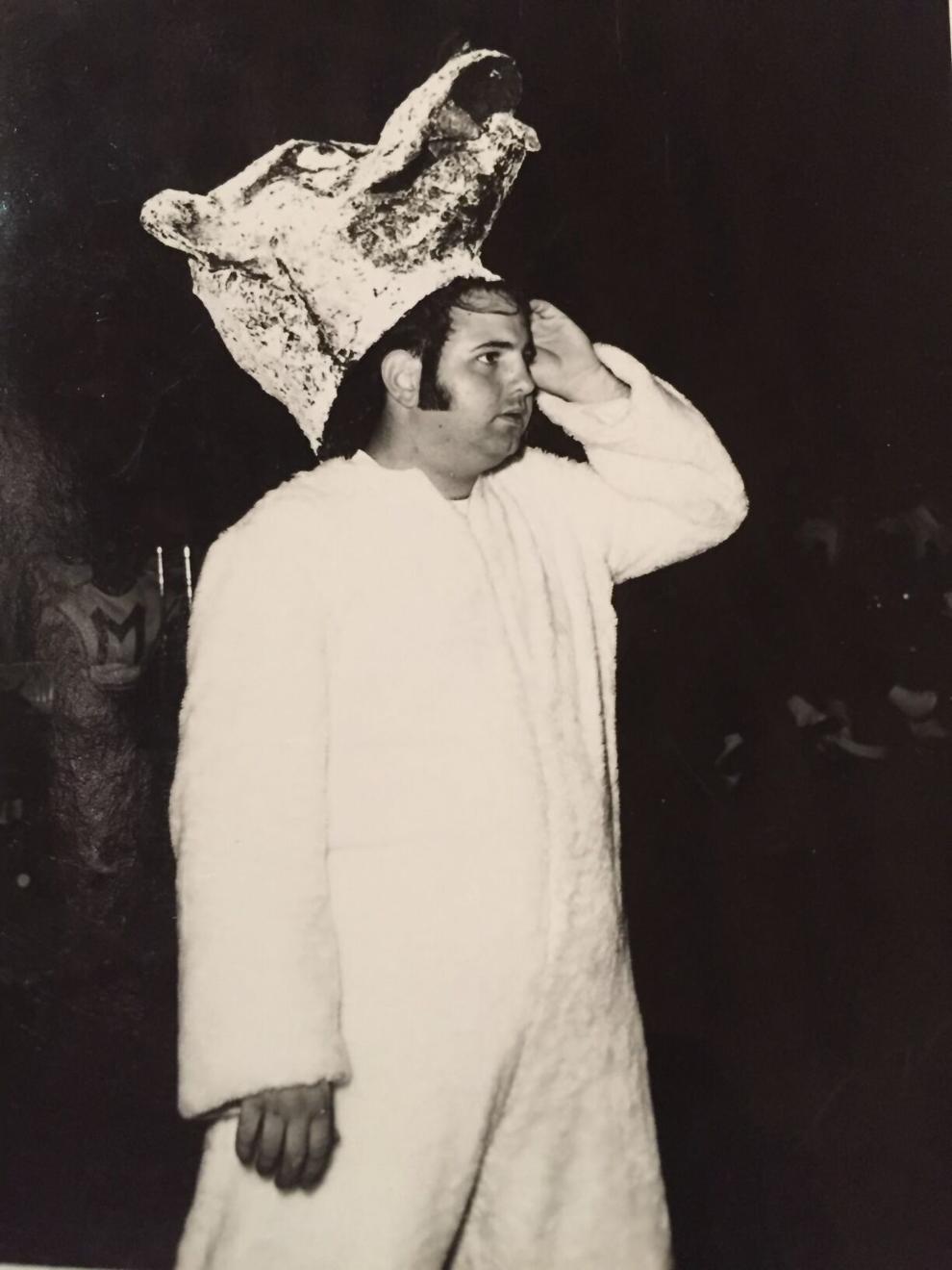 He wasn't a very good Bobby Bearcat, he said. He didn't do push-ups after touchdowns, he wasn't as adept at getting the crowd into the game, and he frequently took the helmet off so he could get a better view of the action. 
"I guess at the time it was OK, but I was nothing compared to some of the Bearcat mascots I've seen at the University," Vinnie Vaccaro said.
For him, being the school mascot wasn't about publicity or notoriety. It was about loyalty. Vinnie Vaccaro knew a lot of the athletes, and he felt being Bobby Bearcat on the sidelines was his way of supporting what they were doing.
Not only did he want to support those on the field, but he thought others at Northwest should, too, and that desire led to him meeting his wife.
Keddy Vaccaro played softball, basketball and was a member of Sigma Sigma Sigma during her time at Northwest. She was at a softball party on a Saturday night during her undergraduate career when someone walked in and began asking people, including her, why they weren't at the football game that day.
"Because I'm particular about who I go to the ball game with," Keddy Vaccaro said to the person in question.
That person was, of course, Vinnie Vaccaro. The two would go out on a date the following Wednesday and then hundreds more. They've been married nearly 48 years.
Upon the Vaccaros graduating, both entered into education careers. Keddy would get another degree and transition into counseling, and Vinnie would later return to Northwest as the alumni director.
Both spoke about Northwest as more than just a college. For them, it's not only a place to learn but to grow, to connect, to find a family. Being a Bearcat to the Vaccaros isn't just about athletics or alumni, it's about caring for and being a part of everything that happens at the Division II college in Maryville.
"We're Northwest fans," Vinnie Vaccaro said, gesturing to himself and his wife.
The Vaccaros love to support the athletics programs, talking about Northwest basketball players as if they are adopted grandchildren, but they also love to support everything at Northwest. If allowed, the couple would cheer on students taking finals, just as they cheer on players in Bearcat Arena.
The phrase "paying it forward" seems to be the motto for the Vaccaros. Both of them spoke about the importance of helping fellow Bearcats and getting new ones into the fold. 
"If I run across a kid and I found out they are interested in college and I don't say something about Northwest, I'm not a fan," Vinnie Vaccaro said.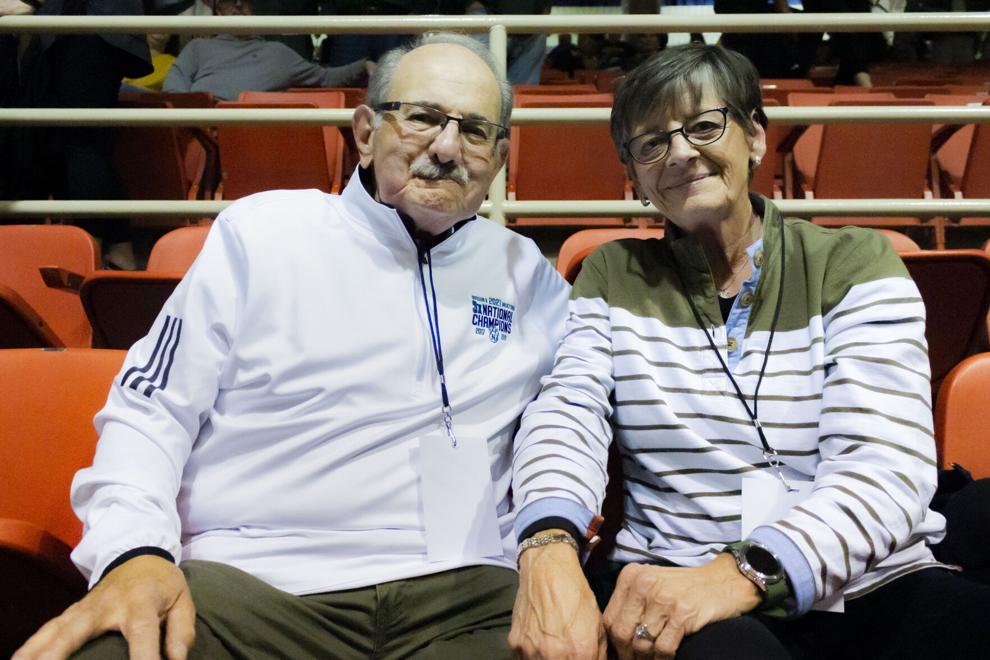 The Vaccaros are a fan of anyone who loves Northwest. The couple strolled around Civic Arena looking for Northwest forward Wes Dreamer's parents so they could sit with them. Along the way, nearly everyone wearing green and white greeted or was greeted by the Vaccaros as if they were reuniting at a family gathering.
Vinnie Vaccaro has had the opportunity to speak at numerous Northwest commencement ceremonies. When he speaks, he always asks all those in the room who attended Northwest to stand. By the end, there are more people standing in the room than sitting, he said. 
The letters OABAAB are some even the newest Bearcat have heard ad-nauseum. It stands for "once a Bearcat always a Bearcat." Some use these words as a greeting, others use it as a motto. The Vaccaros are the latter.