As the fall semester begins, Northwest welcomed 14 new associate and assistant professors to the Bearcat family across nine departments.
Sara Taylor
Assistant professor
Education
Taylor is from San Diego, California. She received a master's degree in special education from Point Loma Nazarene University and a doctorate degree in special education from the University of California, Riverside. For the last 10 years, she worked as a high school special education teacher.
Taylor recently moved to Maryville with her husband and their two sons. She said she is proud to be a part of the Bearcat family.
"We're teaching the three-year-old to say 'We are Bearcats,'" Taylor said.
Adrienne Isakovic
Assistant professor
Management
Isakovic is originally from Georgia, but spent two decades living in the United Arab Emirates and Saudi Arabia where she had two careers as a professor and a human resources professional.
She received a Master of Education degree in multilingual/multicultural education from Florida State University and her master's and doctorate degrees in organization and management from Capella University. She has previously worked at Tufts University and Northeastern University in Boston, Massachusetts, and taught online for several universities while in Florida.
Isakovic said coming back to America was difficult after living so many years abroad, but she finds comfort and a sense of belonging now living in Maryville.
"I have not felt adjusted or comfortable back in the U.S. until I came to Maryville," Isakovic said. "Maryville is the first place that has felt comfortable, felt like home and felt like I could settle and get connected to a community."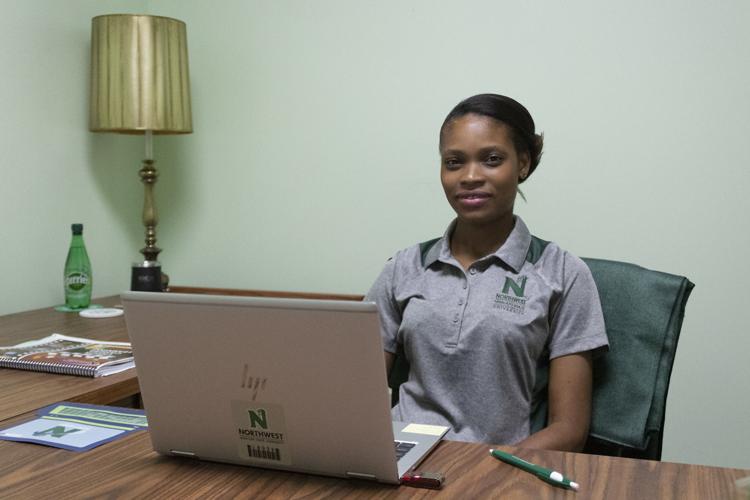 Giselle Greenidge
Assistant professor
Sociology
Greenidge is from the Caribbean island of Grenada. She received her master's and doctorate degrees from the University of North Texas and went on to teach sociology there. She said she finds Northwest to have a different feel than most larger universities.
"I think it's different because there's a close-knit family," Greenidge said. "It feels like a family and that you're a part of the community compared to a larger university where you don't have a lot of relationships or you don't really know the students well because you're teaching hundreds of students in just one class. Here, you have smaller class sizes so you're able to make those connections with students and build a relationship."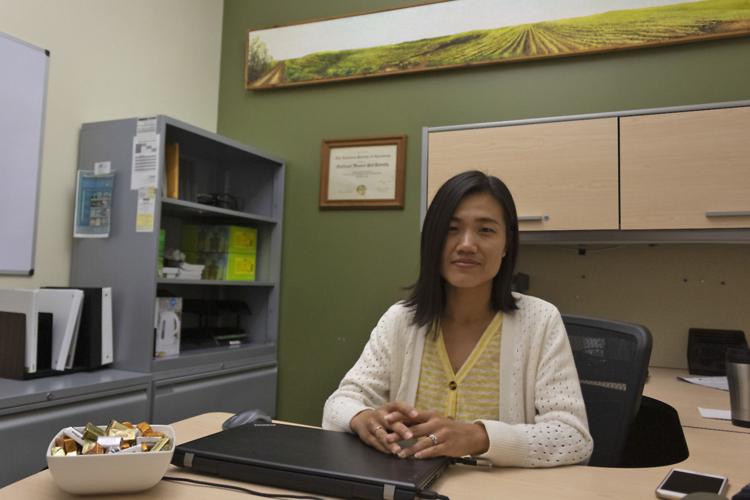 Hua Bai
Assistant professor
Agricultural sciences
Bai is from China. She received her master's and doctorate degrees from the University of Arkansas and completed three years post-doctorate at the University of Missouri-Columbia. Bai said she was excited to get to teach and interact with her new students.
"The goal for my first year is I want to be successful in my teaching, and I want my students to be successful," Bai said.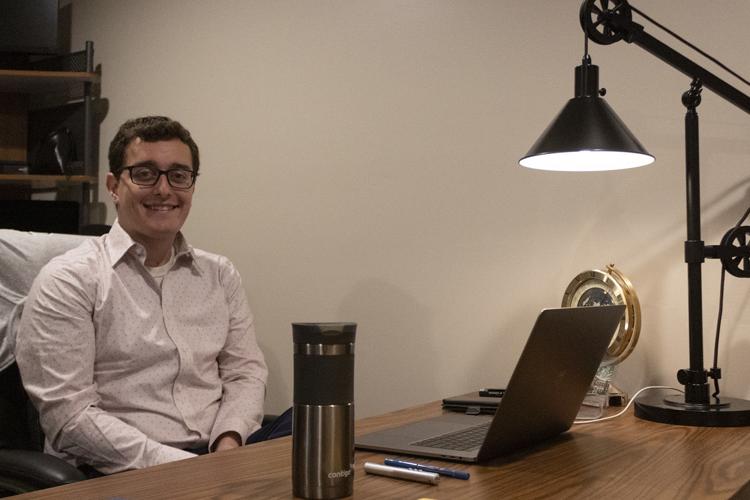 Adam Bochart
Assistant professor
Mass media
Bochart is from Creston, Iowa. He received his bachelor's degree in broadcast production and his master's degree from Northwest Missouri State University. He spent three seasons producing video with Sporting Kansas City and two seasons with the Iowa Cubs. Bochart said he is excited to teach at his alma mater.
"I had the chance to leave for six to seven years, and I still find something bringing me back, and it's Northwest doing it," Bochart said.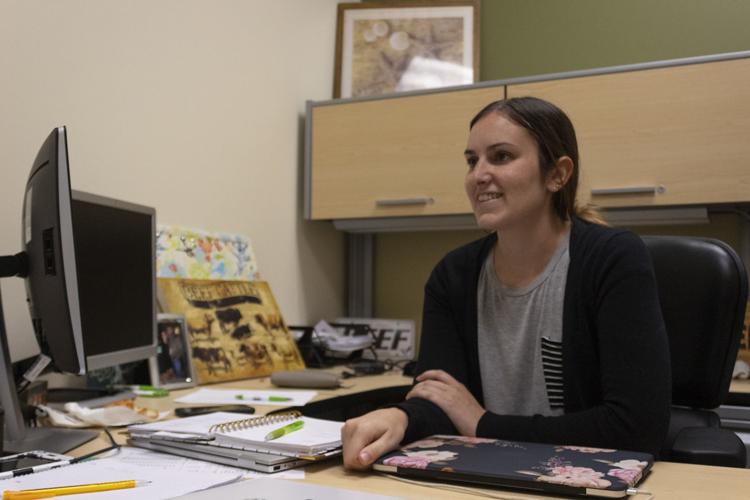 Kelsey Bruno
Assistant professor
Agricultural sciences
Bruno is from New Jersey. She received a master's degree in animal science from the University of Kentucky and a doctorate degree from Oklahoma State. She was previously an instructor in livestock behavior at Oklahoma State. Bruno said she enjoyed the campus and being able to work closely with animals.
"I like it a lot," Bruno said. "I love the open space and being surrounded by cattle."
Amy Underwood Barton
Assistant professor
Psychology
Barton received her bachelor's degree in psychology from the University of West Florida and her Master of Arts and doctorate in philosophy from the University of Missouri-Columbia. She was previously a research specialist for the Thompson Center for Autism.
Robert Bergland
Associate professor
Mass media
Bergland is from Mendota, Iowa. He received his bachelor's degree from Millikin University and his masters and doctorate degrees from Purdue University. Bergland spent the last 22 years as a professor of journalism and integrated media at Missouri Western State University, where he was also the student newspaper adviser. He also works as a freelance journalist for various magazines.
"This is a great department and has great facilities," Bergland said. "I love teaching sports reporting and news reporting and this position will allow me to combine both."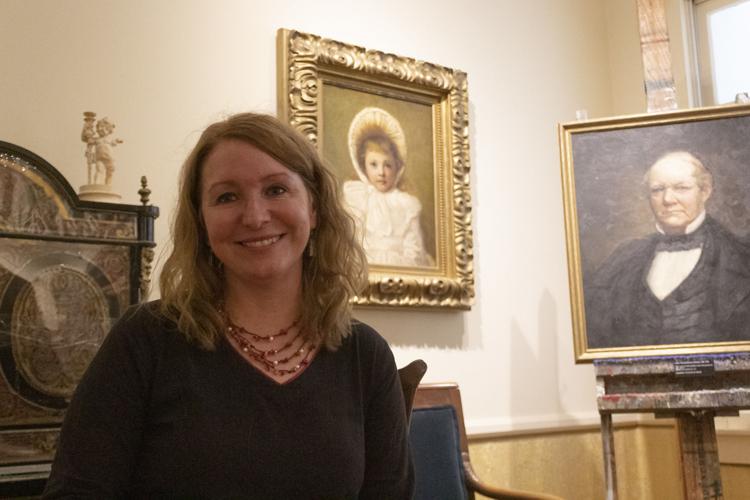 Karen Britt
Assistant Professor
Art
Britt received her bachelor's degree from the University of Cincinnati, her master's degree from the University of Minnesota-Twin Cities and her doctorate from Indiana University.
Karen Britt comes to Northwest after leaving Asheville, North Carolina where she taught for the School of Art and Design at Western Carolina University. Britt was attracted to Northwest for the much smaller class sizes, giving her the opportunity to get to know her students at an individual level.
Britt was particularly attracted to Northwest for the opportunity to introduce non-western art classes to the curriculum in the future. As both an art historian and archaeologist, she specializes in both Islamic and other non-western arts.
"That gives me an opportunity to mentor students closely, which is hard to do when you're teaching large class sizes," Britt said. "Students have been really warm and friendly so far."
John Greathouse
Associate professor
Agricultural sciences
Greathouse received his bachelor's and master's degrees in animal science from Kansas State University and his doctorate in animal science from Colorado State University. He was previously an associate professor, the university farm superintendent and the chair of the department of agriculture at Fort Hays State University.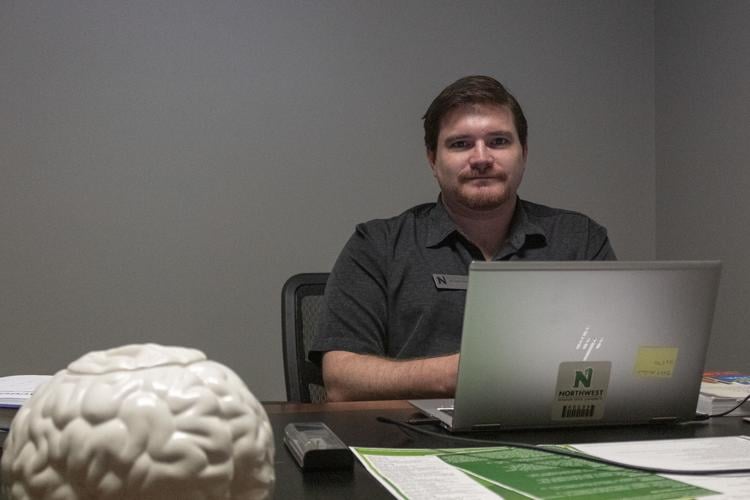 Jason McCain
Assistant Professor
Psychology
McCain is from the Midland-Odessa area in Texas and received his education from Texas A&M University-Commerce. McCain said his research interests and experiences in cognitive and educational psychology brought him to Northwest.
"Northwest's focus on student experiences and commitment to academic success fit in well with my own beliefs," McCain said. "And in this setting I can continue to work on educational research that can be used to enhance the learning of post-secondary students across the nation and abroad."
Miranda Pollock
Assistant professor
Art
Miranda Pollock is joining the art department as a graphic design professor, and is in the start of her 14th year of teaching. She received her bachelor and master of fine arts degrees from the University of Minnesota Duluth and previously taught at Buena Vista University in Storm Lake, Iowa.
"The collaboration that's possible with digital media, marketing, advertising, and even computer science groups is really exciting to me."
Pollock has a background in interactive motion graphics and user experience design. She is currently working on her PhD in psychology focusing on the interactions humans have with the visual world and visual images.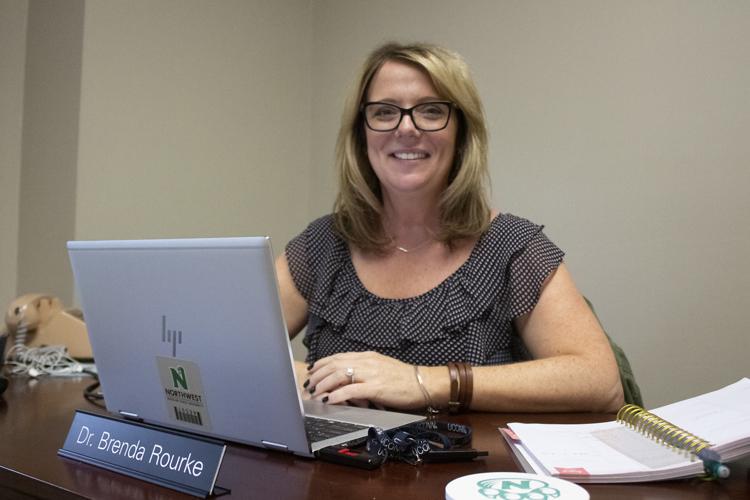 Brenda Rourke
Assistant professor
Communication
Rourke received her master's degree from the University of Connecticut and is working towards her doctorate degree. She was previously a teaching assistant and researcher at the University of Connecticut.
Jason Satchell
Assistant professor
Finance
Satchell is from Carrington, North Dakota. He received his Master of Business Administration degree from Mississippi State University, his Master of Finance and Doctorate of Business Administration degrees from Creighton University. Satchell was previously an adjunct professor at Rockhurst University and worked more than 10 years at Ivy Investments.